Tires, Brakes and More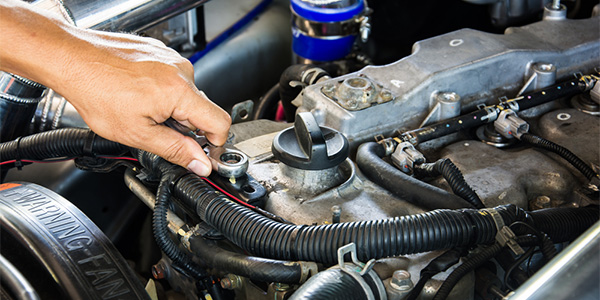 With over 30 years in business, a strong word-of-mouth reputation and a passion for both auto repair and customer services, Springborn Specialties is the obvious choice for all auto work, be it engine replacement or tire repair in Baldwin, Hammond, Woodville, Roberts, or Wildwood, WI. We check engine lights and more, so take a closer look at some of our core services:
Tire repair and sales
Springborn Specialties is proud to be your local source for all things tires in Baldwin, WI, including repairs, replacements and installations. We sell only the best tires from some of the most trusted names in the industry, including Michelin, Bridgestone and Goodyear. Whether you come to us for a quick patch or for a whole new set of tires, we will put in the thought and effort necessary to make sure you leave with a great set of wheels.
---
Brake repair
One of our most popular services is brake repair, and it is easy to see why. Unlike many other auto shops, which will keep you waiting all day and then slip you a hefty bill on the way out, our mechanics strive to create a better customer experience. Our efficient, highly effective brake repair services are quick, convenient and reasonably priced. The next time your brakes are acting strangely, we hope you will come by and see for yourself.
---
Transmission repair and engine repair
Other core services include both transmission repair and engine repair. Both your engine and your transmission are crucial parts of your vehicle, and we take repairing them very seriously. Our fully licensed and insured mechanics have 50-plus years of combined experienced, meaning they have seen it all and are not afraid of a challenge. Whatever is wrong with your car, we are the team to fix it.
---
Need to check engine lights before you hit the road? To learn more about our auto repair and maintenance services, please contact us and give Springborn Specialties a call at 715-684-3272.